We have so much to be grateful for. Every day, the small things we take for granted is a struggle for other individuals in altogether different predicaments.
How can you make their lives easier? How can you do your bit?
While donating to charities is always a noble idea, helping others is trickier than it sounds! Here are three best ways of donating to charity.
Car Donations:
Nowadays, car donations have become a great way of helping a charity out. People who have automobiles that they don't use are encouraged to donate them. This is because these charities can put these otherwise unused cars to better use.
Charities have the option to either use your automobiles for delivering donations to the needy, or can sell your vehicle and put the money earned from its sale to better use. Either way, you stand to benefit from it as well; you qualify for tax returns for every car that you donate.
Because they help out charities so much and also because of the added bonus of tax relaxations, car donations are often considered to be the best way of giving to charities. For more information about car donations, click here.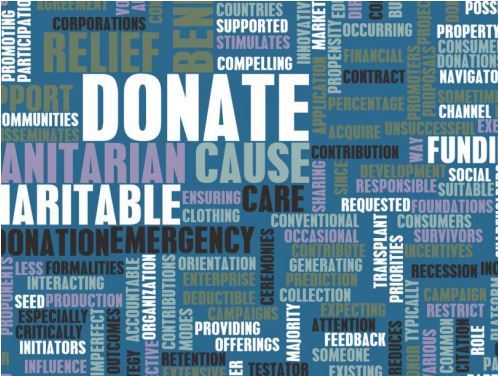 Property Donations:
Another great way of helping charities out is by making property donations. These organizations can expand their reach and better cater to their cause. An obvious option for charities is to make it a center of donation in your area. This would allow people to drive here and donate clothes, food, and even their vehicles!
Another popular option that property donations give charitable organizations is to convert it into an orphanage or a shelter for the homeless.
When it comes to property donations, the potential impact of your contributions is virtually limitless!
Corporate Donations:
Corporate donations are contributions made by organizations and firms. It could be a philanthropic endeavor or part of a CSR program launched by the company to give back.
Corporate donations have always dominated the news because of the sheer amount that big organizations tend to give away. Recently, businesses all over the United States donated more than 157 million dollars to help with Hurricane Harvey relief efforts!
We at Centurion Education Foundation understand how corporate donations can massively help those in need.
This is why we highly encourage our readers to ask corporations they work for to donate as much as they can. Every single cent that you can spare has the power to transform the lives of the less privileged. Read more about how our corporation donations program works.